New Releases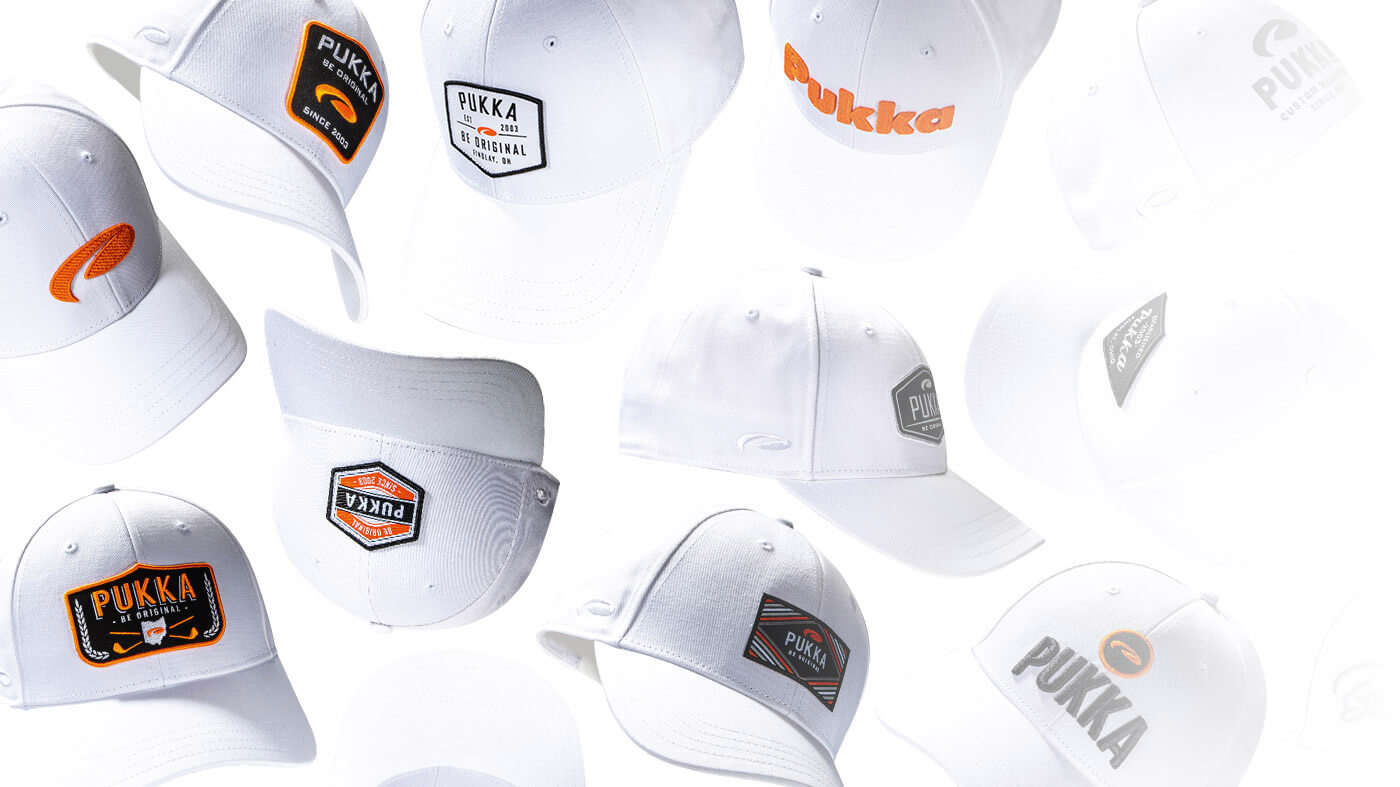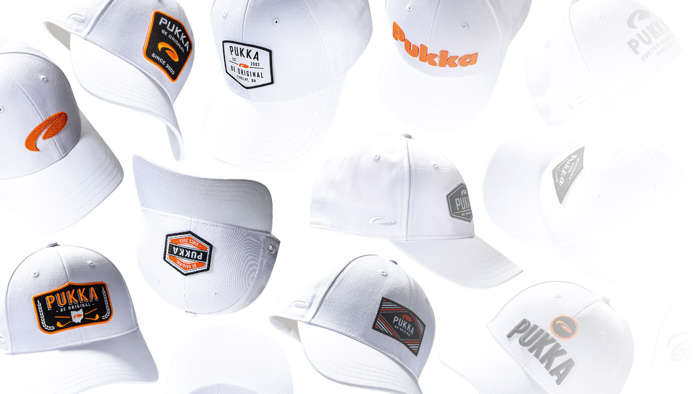 We're ready when you are.
Find your rep and start your custom order today.
View & Download Our
Golf Catalogs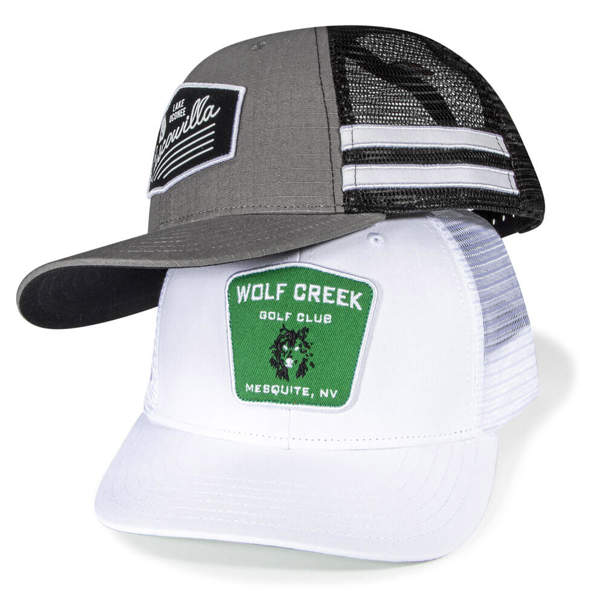 Mid Crown Adjustable Hat
Say hello to your new favorite hat. The Mid Crown is a modern classic featuring a Mid Profile Crown Shape, soft touch Trucker Mesh Side & Back Panels and an ergonomically shaped Mid Curve Visor. The Mid Crown is engineered to look and feel great, all day, every day.
Learn More
New Fabric Options For
Mid Crown Hats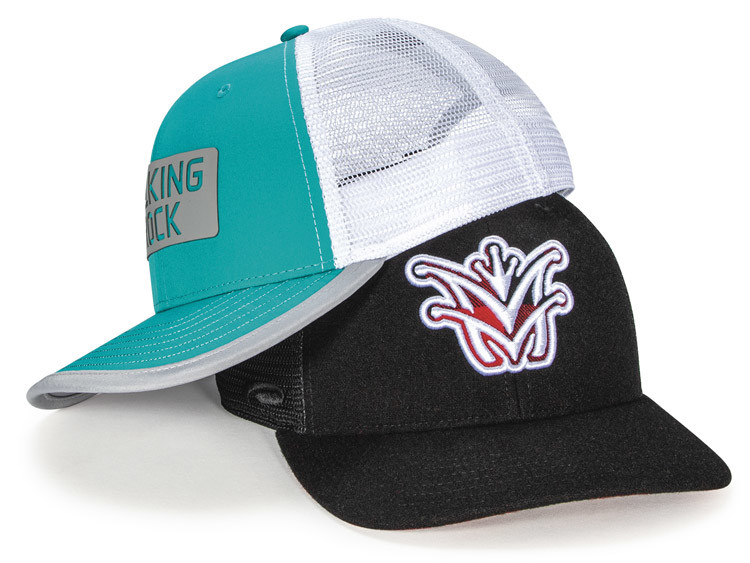 Our Mid Crown silhouette has eight new Fabric Options available for the Front Panels, Visor, Undervisor or Button. The additions of Acrylic Wool, Active Heather, Heritage Flannel, Nylon, Performance Wick, ProMax, TriTech and UV Lite allow you to design a Mid Crown Adjustable Hat truly unique to your golf club or resort. Interchange one of these Fabric Options by the dozen on a low minimum order.
Cold Weather Knit
Fillmore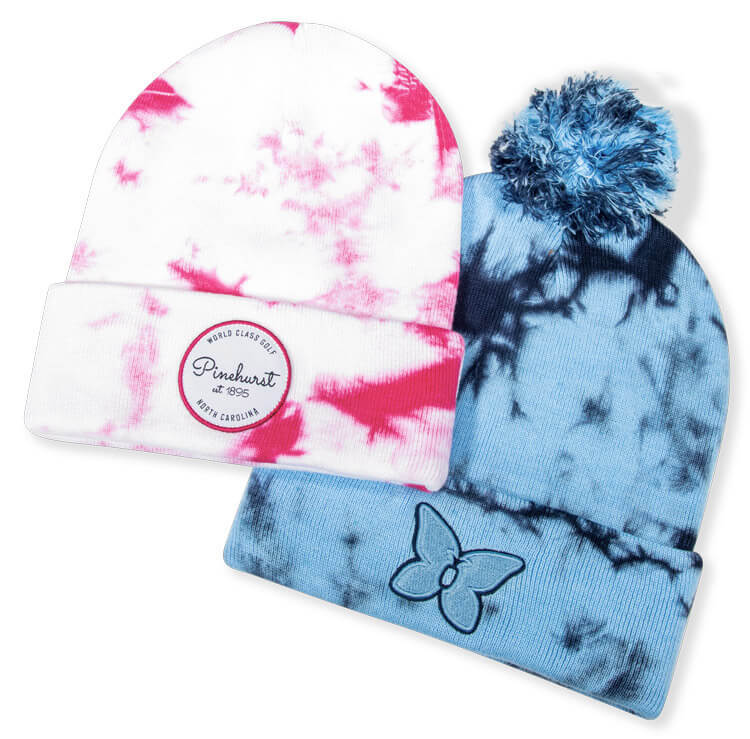 The Fillmore is a fine rib workwear-inspired cuffed silhouette that can be worn tall or over the ears. It is truly one-of-a-kind featuring a custom hand tie-dye process, making the pattern and coloration of each piece totally unique.
AVAILABLE COLOR OPTIONS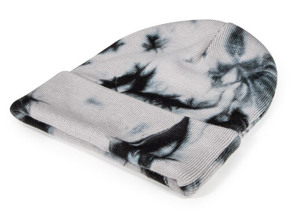 STORMY NIGHT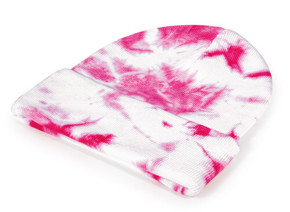 BRIGHT BERRY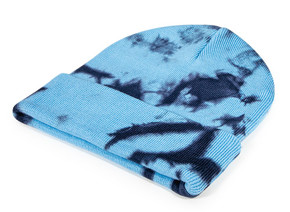 BLUE MOON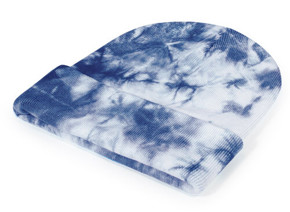 SUMMER SKY
New Cold Weather Knit
Silhouettes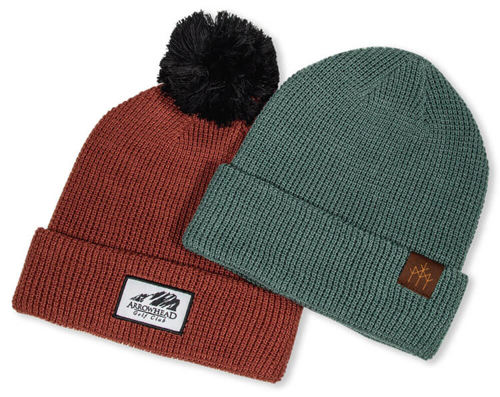 Dredge Knit
The Dredge is the latest offering in our growing line of eco-friendly products. Featuring 100% recycled polyester yarns made from post-consumer plastics such as bottles and textile waste, helping reduce the amount of plastic headed for a landfill. The ultra-soft yarn, comfortable fit and unique waffle knit design, combine perfectly for a timeless look that's great for everyday wear in colder weather.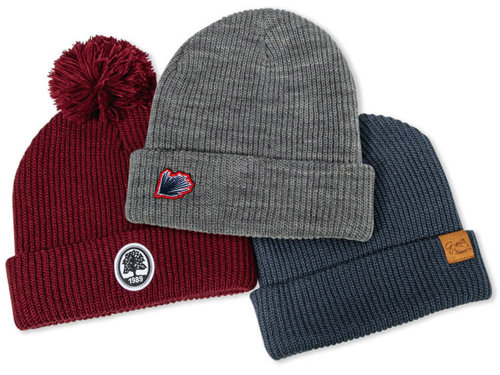 Starboard Knit
The Starboard is the quintessential daily wear knit cap, drawing inspiration from traditional military surplus styles. This comfortable rib knit design has an adjustable cuff allowing you to personalize the look and feel, making this absolute classic a must-have for everything from chilly nights to cold days.
New Color Options
OptiCam TriTech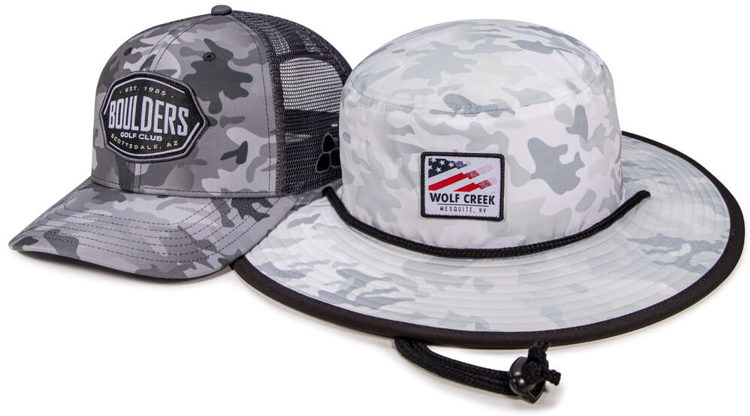 The latest addition to our Camo offering is made from our popular TriTech performance fabric, which is lightweight, moisture wicking and has built in SPF 30 Sun Protection, this pattern also maximizes concealment and keeps you looking stylish. Our color offering expands with the additions of Urban, Arctic and Hydro.
AVAILABLE COLOR OPTIONS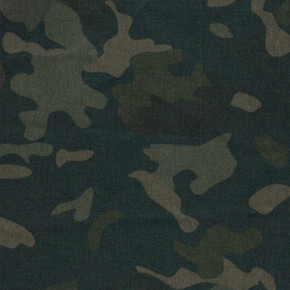 VIPER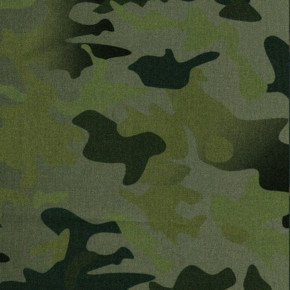 CAYMAN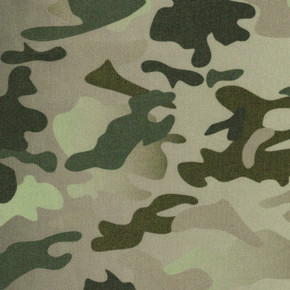 RATTLER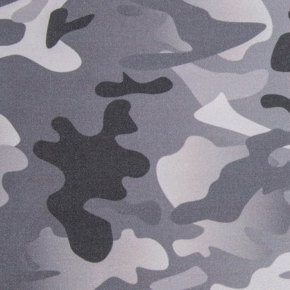 URBAN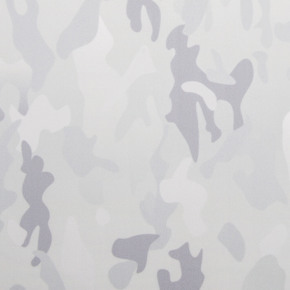 ARCTIC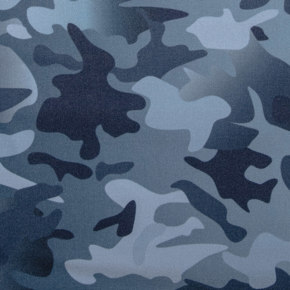 HYDRO

New Color Options
Plumeria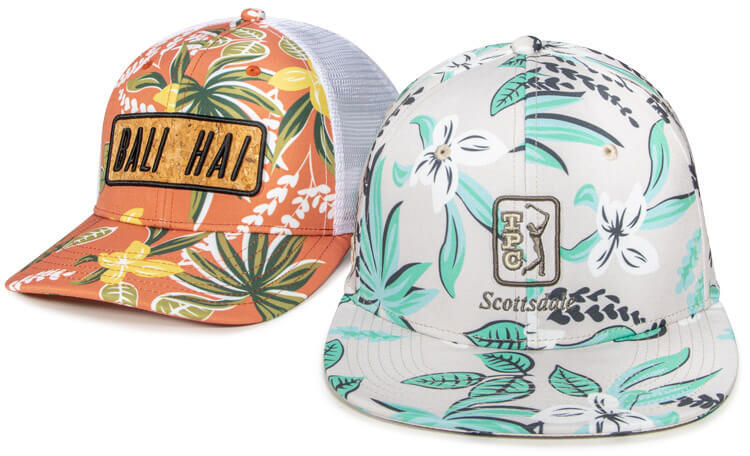 Plumeria is the latest addition to our Tropical fabric offering, pairing a trendy, colorful, eye-catching pattern with the technical properties of our popular TriTech fabric. This all-new Specialty Fabric combines fashion with performance, making it the perfect exotic look for vacations, beach days, sports or anywhere fun is required. Our color offering expands with the additions of Fuchsia, Papaya and Stone.
AVAILABLE COLOR OPTIONS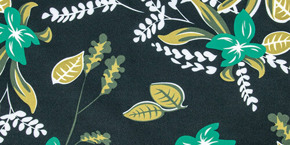 BLACK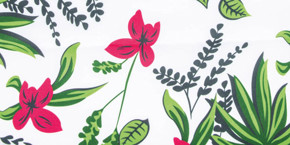 WHITE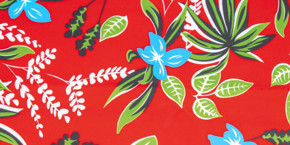 RED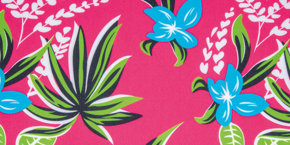 FUCHSIA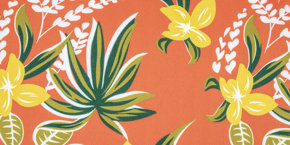 PAPAYA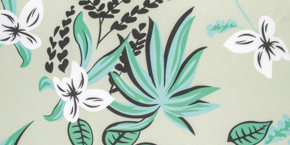 STONE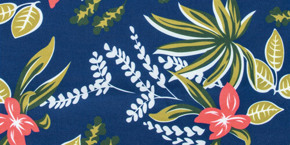 TWILIGHT
New Specialty Fabric
Tie-Dye
Our all-new Tie-Dye Specialty Fabric is made from 100% Cotton. Using natural fibers, it is a great canvas for the custom hand tie-dye process, making the pattern and coloration of each piece totally unique. Offered in five color options, our Tie-Dye Specialty Fabrics can be interchanged by the dozen within any low minimum order.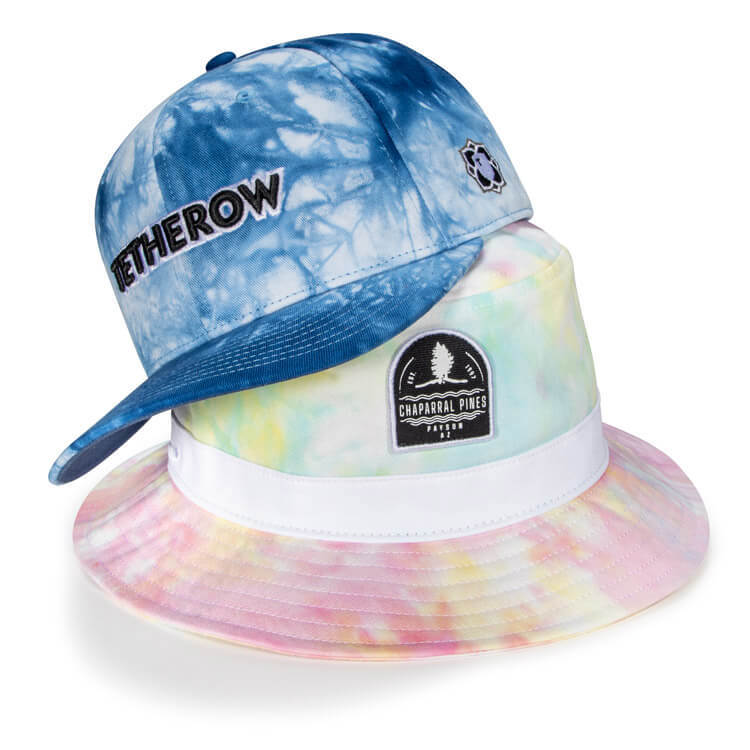 AVAILABLE COLOR OPTIONS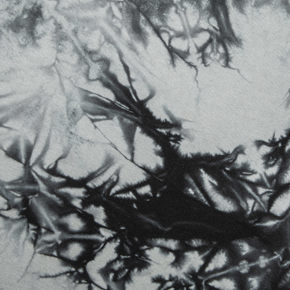 STORMY NIGHT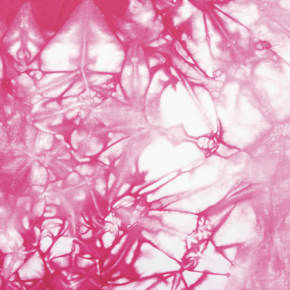 BRIGHT BERRY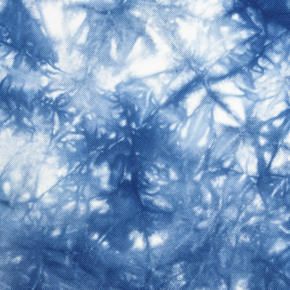 SUMMER SKY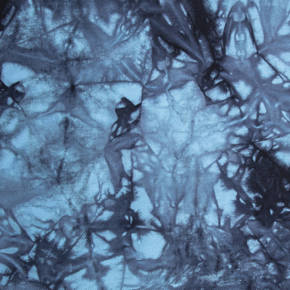 BLUE MOON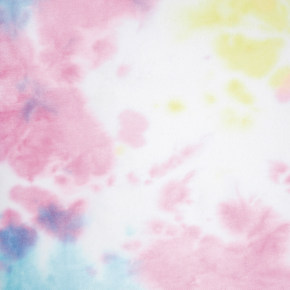 CANDY COTTON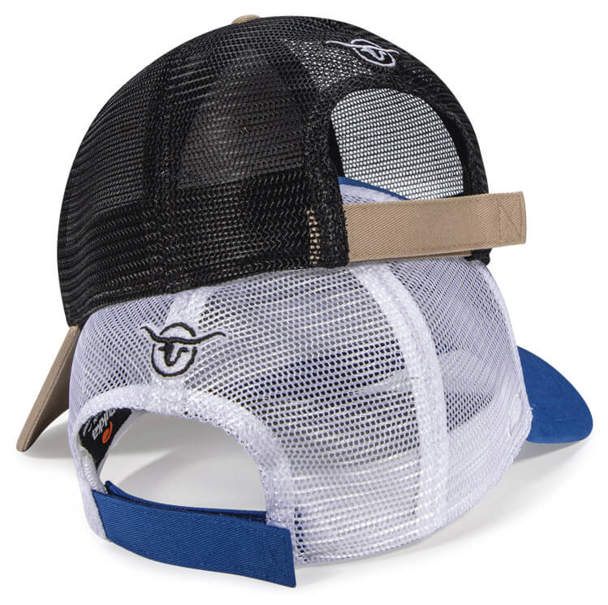 Trucker Mesh Now On Ultra-Fit Hats
The golf industry's most comfortable hat has another Side & Back Panel Fabric Option with the addition of Trucker Mesh to its offering. Combining our 100% Polyester Trucker Mesh with the unique four-way stretch A-Flex® Sweatband of an Ultra-Fit Hat creates the perfect trucker hat for any golf club or resort. With over twenty-five different color options the possibilities are nearly endless.
LEARN MORE
New Color Options
Fleck Tweed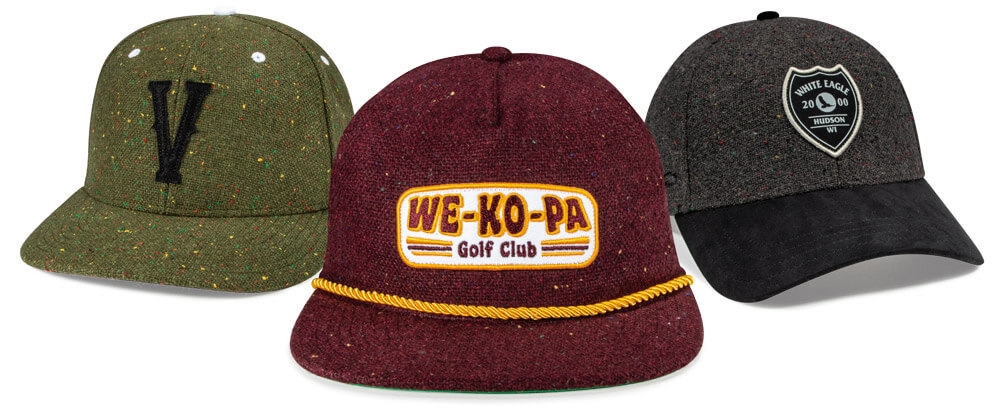 Add the distinctive woven texture of Fleck Tweed to your next headwear design. Our 100% Polyester Fleck Tweed Specialty Fabric offering has three new colors to choose from.
NEW COLOR OPTIONS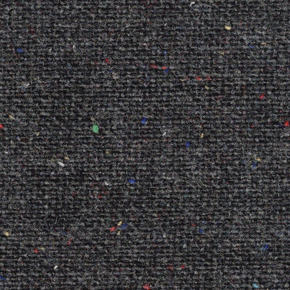 GUNMETAL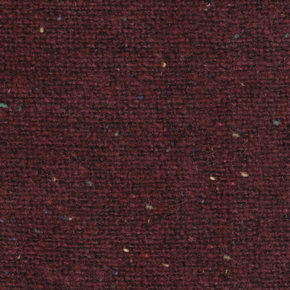 MAROON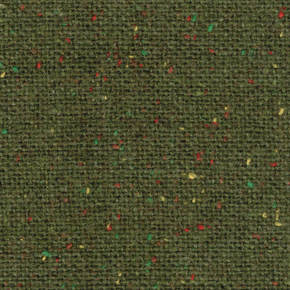 SEAWEED
New Color Options
Denim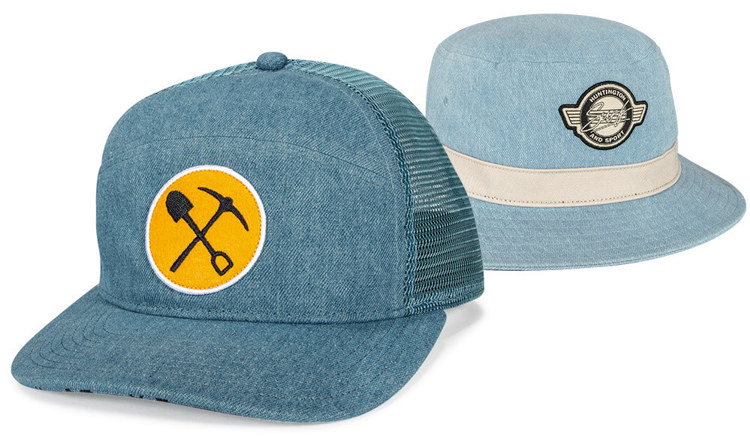 Denim is a 100% Cotton fabric and perhaps one of the most commonly worn fabrics there is. To keep the tradition going, two new washes have been added to our Specialty Fabric offering.
NEW COLOR OPTIONS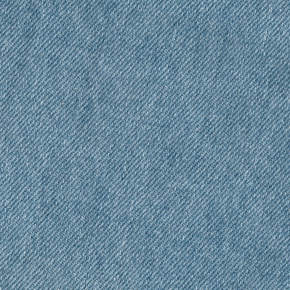 MEDIUM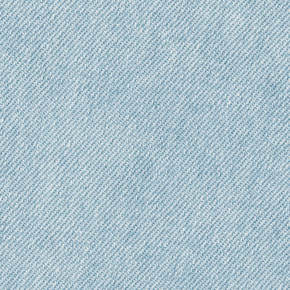 LIGHT
New Seasonal Cotton Twill
Colors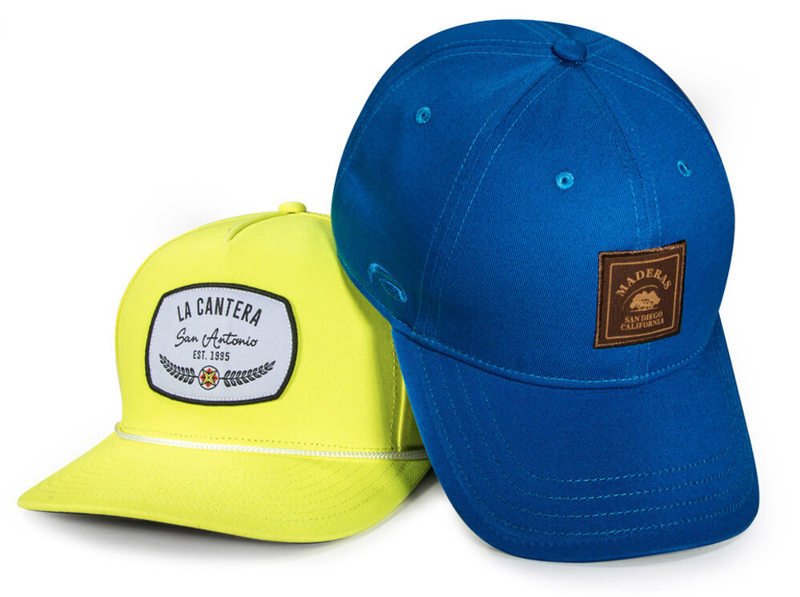 Take advantage of our limited edition, seasonal Cotton Twill colors to create that perfect look for your shop. These Spring inspired colors are available for a limited time or until supplies run out.
COLOR OPTIONS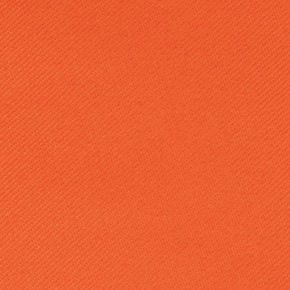 FIRECRACKER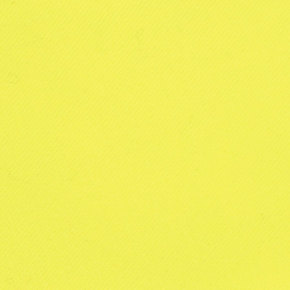 HIGHLIGHTER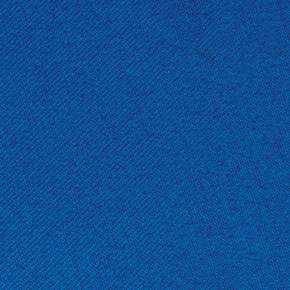 MALIBU

New Fabric
Jersey Fleece
Our Jersey Fleece lining that has added softness and warmth to our Knits for years is now available as a fabric option on any Adjustable Hats, as well as, Tradesman or Runner silhouettes. When the colder weather arrives, our super comfortable fleece is the perfect choice available in Black, Steel or Olive and can be added to any order by the dozen.
COLOR OPTIONS


BLACK


STEEL


OLIVE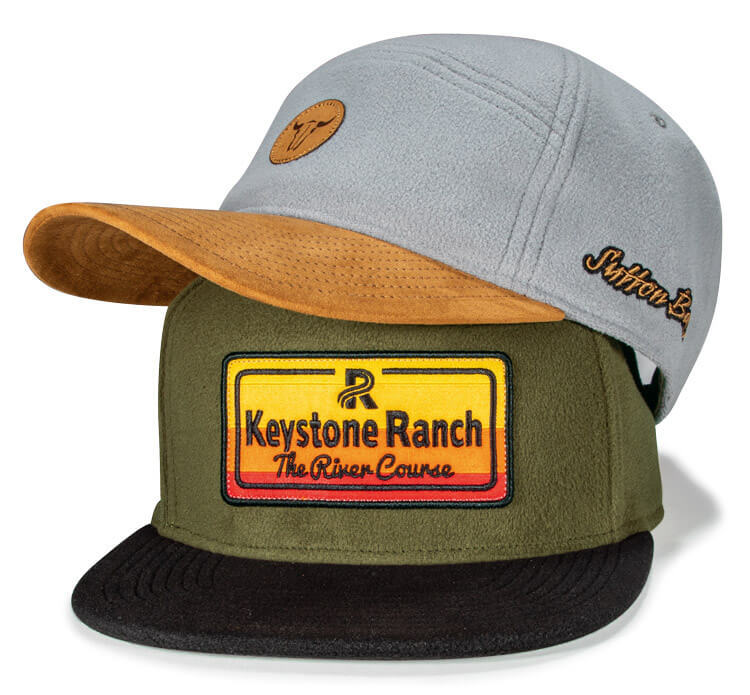 Popular Looks
Our Popular Looks section gives you the best of both worlds by blending simplicity with the ability to personalize your selection. Our product design team has taken the guess work out of "what's popular" and trending in the marketplace to supply you with an assortment of headwear options without forsaking the opportunity to personalize features of the hat to give it your own finishing touches.
EXPLORE NOW
Custom Add-On
Specialty Rope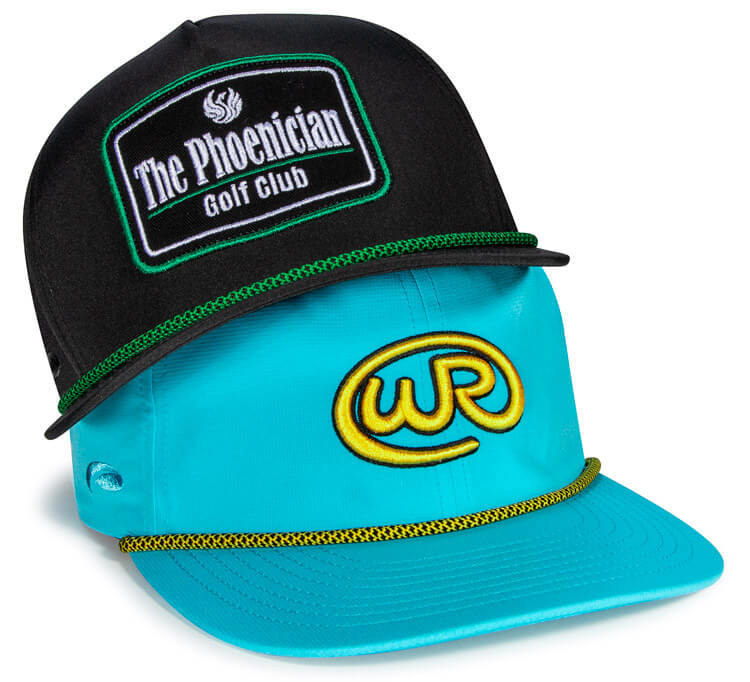 New Stripe & Lattice Options Available

Enhance any look with the addition of Specialty Rope along the contour of the visor. Offered in unique repetitive stripe, zig-zag or lattice braided ropes create a truly unique finishing touch to any headwear. Interchange these ten options, along with our Trucker Rope & Premium Visor Cord, by the dozen on any minimum order.
SPECIALTY ROPE OPTIONS

BLACK / WHITE
STRIPE
WHITE / BLACK
STRIPE

ROYAL / WHITE
STRIPE

BLACK W/ RED / 
WHITE / ROYAL 
STRIPE

SCARLET / WHITE
ZIG-ZAG

NAVY / WHITE
ZIG-ZAG

YELLOW / BLACK 
LATTICE

NEON ORANGE / 
BLACK LATTICE

GREEN / BLACK 
LATTICE

FROST / BLACK 
LATTICE
New Color Options
Trucker Rope
A snapback or trucker look is not complete without the addition of a Trucker Rope. Step up your hat game by choosing one of four new Trucker Rope Color Options and change it up by the dozen within a 48-piece minimum order.
NEW COLOR OPTIONS

FUCHSIA

PINK

KHAKI

AQUA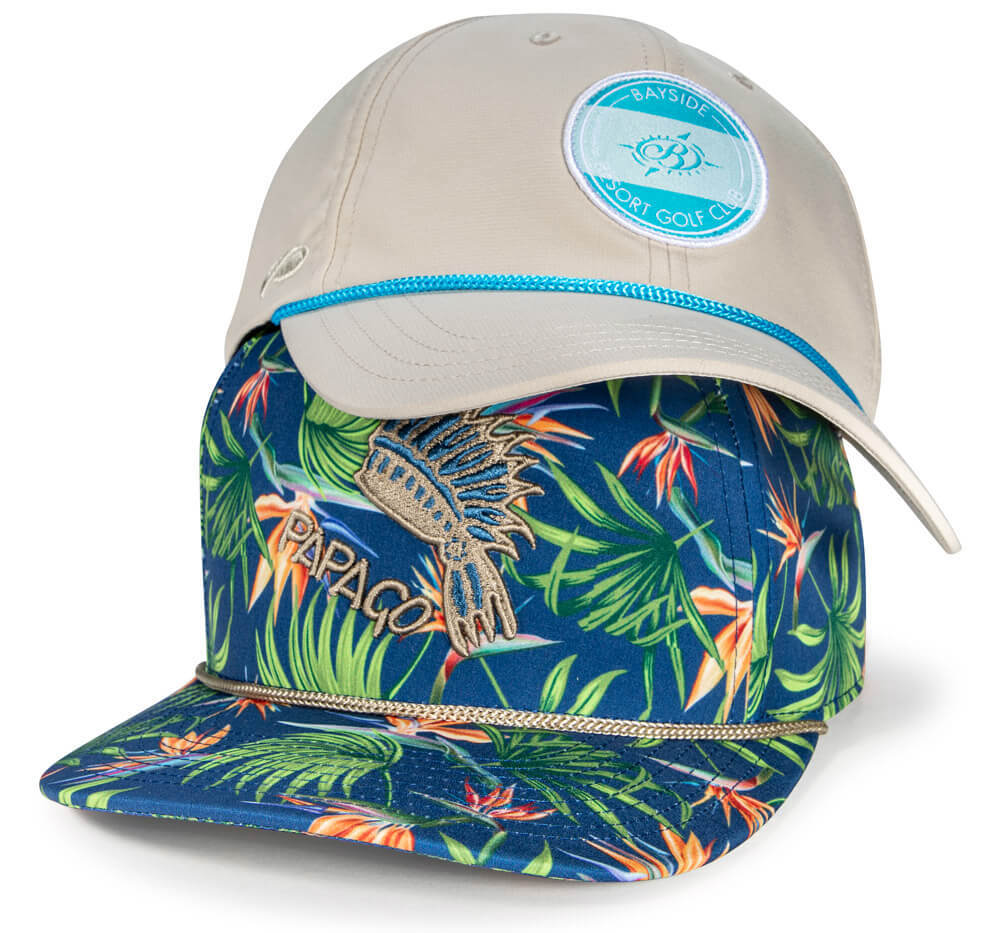 New Custom Applique
BondGo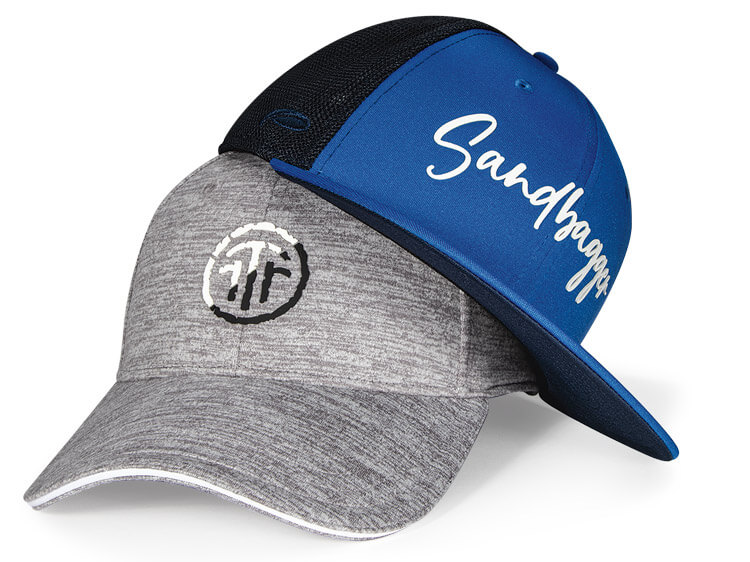 Pukka's modernized logo application is made from 1mm thick, durable, soft-touch silicone with a matte finish. BondGo will give your logo stunning dimension and an ultra-crisp, clean look that is perfect for any style of headwear.

BondGo can be applied as a 1 or 2-color applique in Black, Steel or White and the color can be interchanged by the dozen within any low minimum headwear order.

ADDITIONAL BONDGO APPLIQUE OPTIONS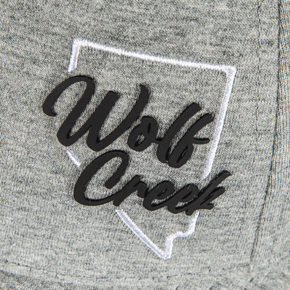 1-COLOR BONDGO W/ EMBROIDERY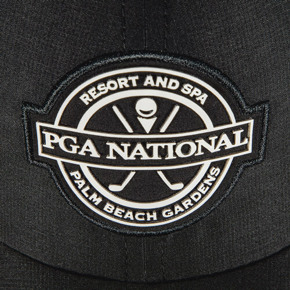 1-COLOR BONDGO ON FABRIC PATCH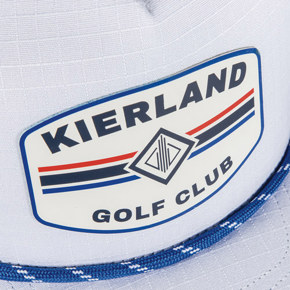 SCREEN PRINT ON 1-COLOR BONDGO PATCH
New Adjustable Hat
Silhouettes
Tradesman Hat
The Tradesman is a 6-Panel hybrid adjustable hat with blocking that allows for numerous options. With the ability to go full fabric or with a trucker mesh back, any of our structure, visor or closure options gives this trending silhouette endless merchandising possibilities.
High Ponytail Hat
Our new High Ponytail silhouette is designed specifically with the female athlete in mind. From the golf course to the tennis courts, this hat will be the new favorite as it allows any type of pony or bun to be worn in style.
New Custom Add-On
Option


Striped Grosgrain Band
We've kicked our Buckets up a notch and added the Grosgrain Band from our popular Reilley silhouette across to our Small and Large Brim Buckets. Choose from seven different color options to ensure your chances of steering clear of free soup!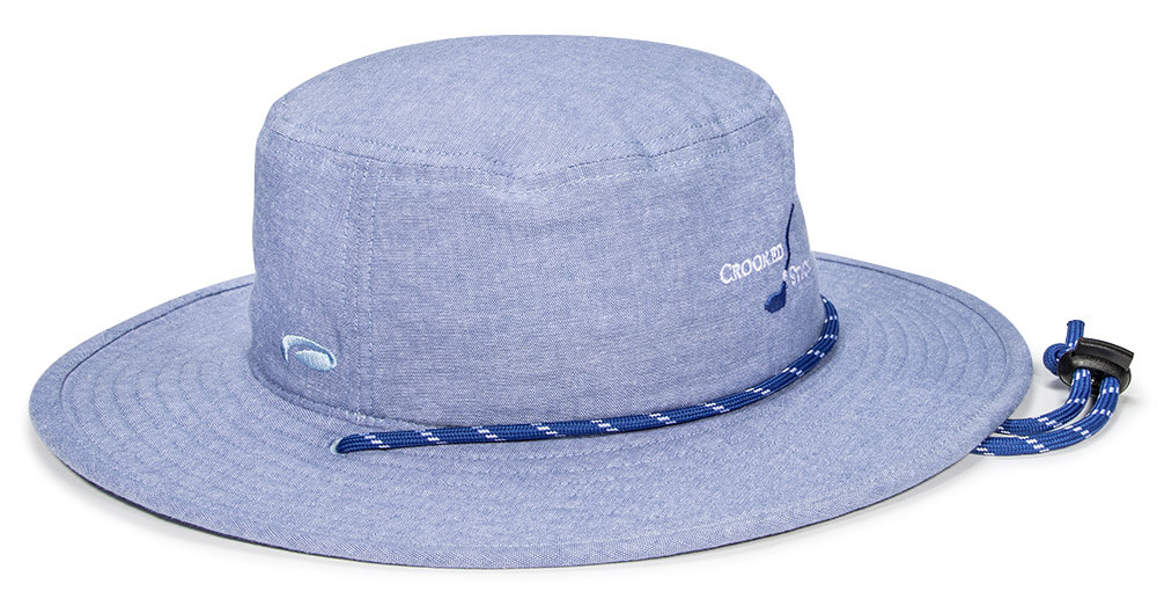 Specialty Rope Now on Boonies
Finish your Boonie design by using Specialty Ropes as the adjustable drawstring cord. Offering nearly a dozen repetitive stripe, zig-zag or lattice designs built into the rope, Specialty Ropes create a truly unique finishing touch. Interchange these options by the dozen to create fabric and color combinations that match the look and feel of your golf club or resort.