Products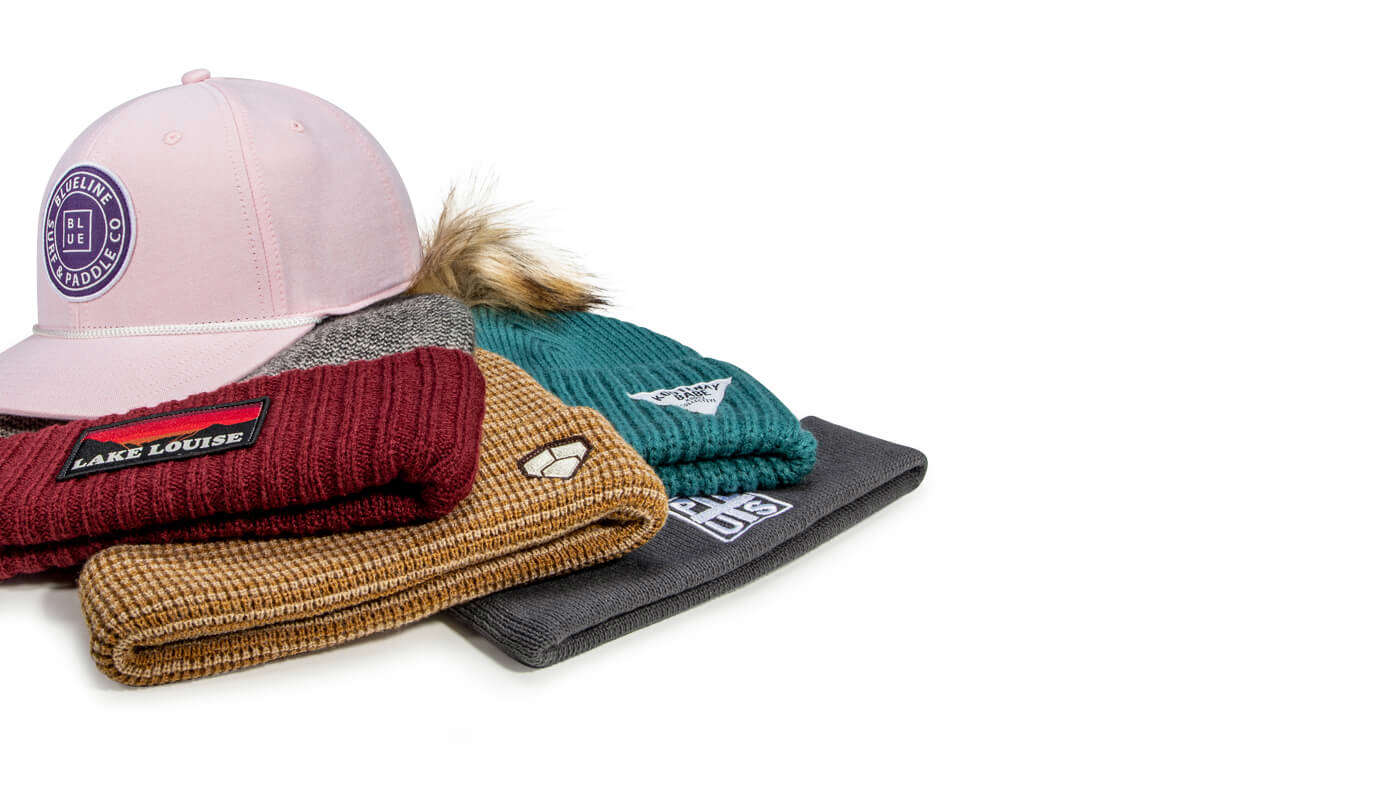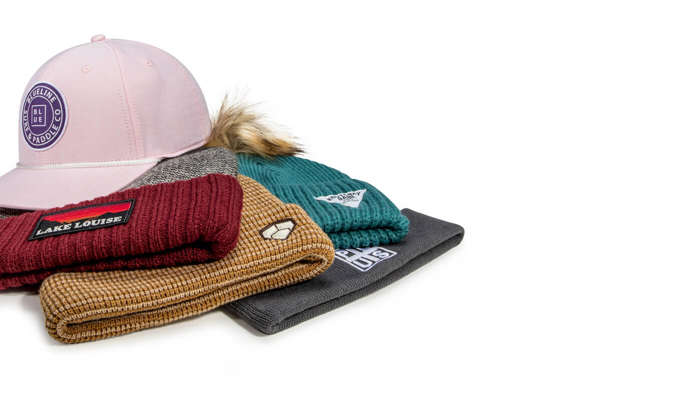 New Product
5-Panel Mid Crown Adjustable Hat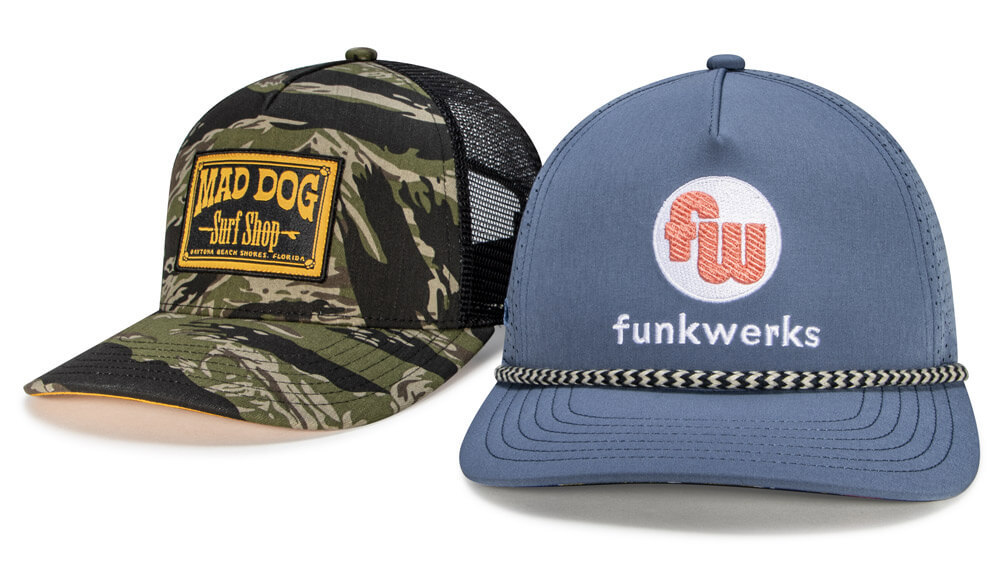 Create the perfect balance between depth and style by utilizing our Mid Crown silhouette option on 5-Panel Adjustable Hats. This modern and stylish combination merges the streamlined look of a singular front panel construction with a mid profile crown shape, ensuring a fit that seamlessly contours to your head and a continuous panel ideal for any embellishment. Elevate your headwear game by customizing a Mid Crown 5-Panel Adjustable Hat and stand out effortlessly wherever you roam.
VIEW PRODUCT DETAILS
Half Structured 5-Panel Silhouettes
Create the ultimate relaxed look on any 5-Panel Adjustable Hat with our Half Structured silhouette option. This hybrid of our Structured and Unstructured offering provides some firmness for maintaining its shape while offering a softer look and feel. Backed with a half-moon plastic mesh structure, the front panels of a 5-Panel Low, Mid or High Crown offer a vintage appearance with comfort in mind.
New Cuffed, Dredge & Vintage Knit
Jacquard Patterns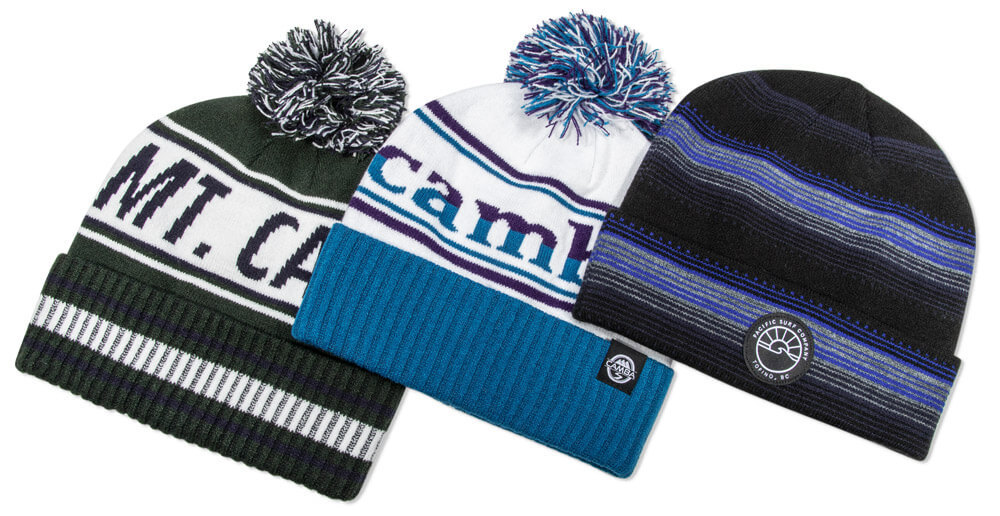 Three New Cuffed Knit Jacquard Patterns
Our jacquard pattern offering for Cuffed Knits expands with the additions of Carson, Bixby and Monterey. The multi-striped design with customizable text highlights the Carson and Bixby jacquard patterns, while the variegated, intricate stripes of the Monterey add the right amount of comfort, warmth and style.
VIEW CUFFED PRODUCT DETAILS
---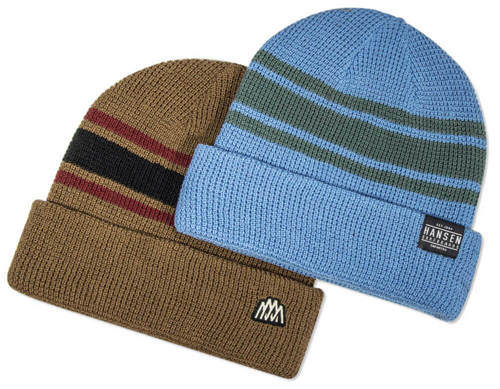 New Dredge Stripe Pattern
The bold stripe design of our Charter jacquard pattern gives the Dredge Knit a true, classic appearance. Stand out by utilizing two or three Recycled Yarn colors of your choice when customizing your next low minimum order.
VIEW DREDGE PRODUCT DETAILS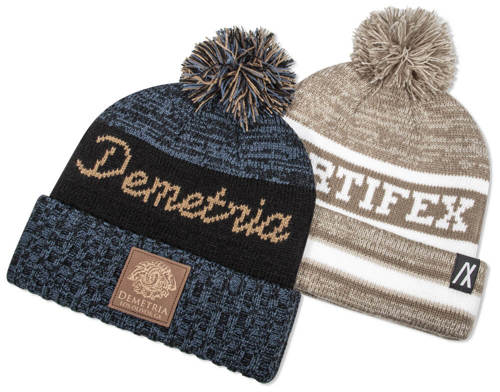 Two New Options For Vintage Knit
Create unique Vintage Knit looks utilizing our pair of new jacquard patterns. Stripes paired with Marled Yarn blocking and customizable text on our Rossmore and Midway jacquard patterns will bring attention to any custom applique affixed to your next cold weather knit.
VIEW VINTAGE PRODUCT DETAILS
Cold Weather Knit
Meridian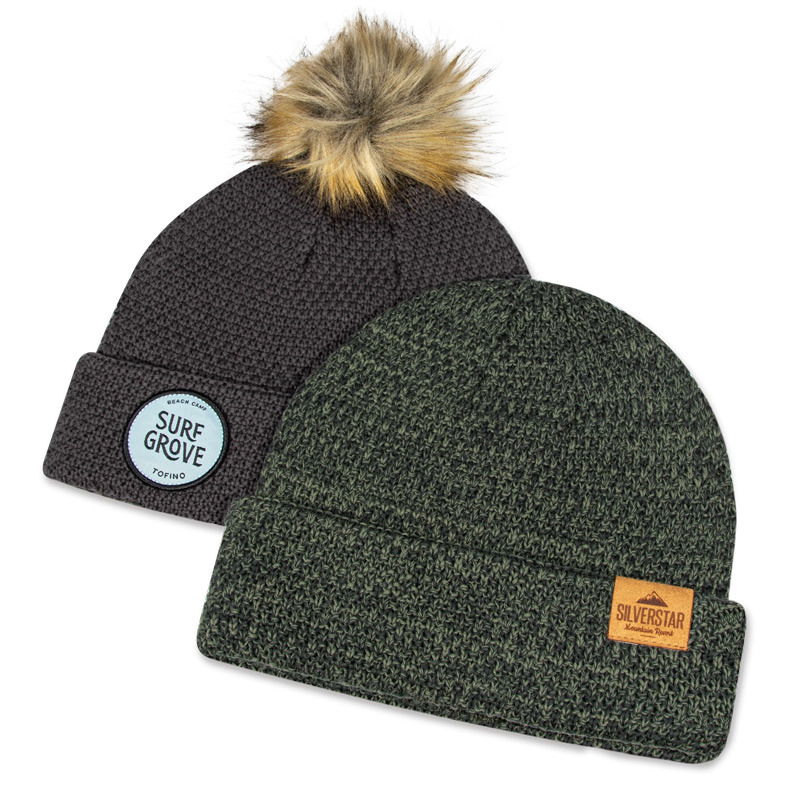 Perfect in town or on the trail. The Meridian is made using 100% soft cotton yarn, designed with a textured knit stitch and adjustable cuff for exclusive style and comfort.
VIEW PRODUCT DETAILS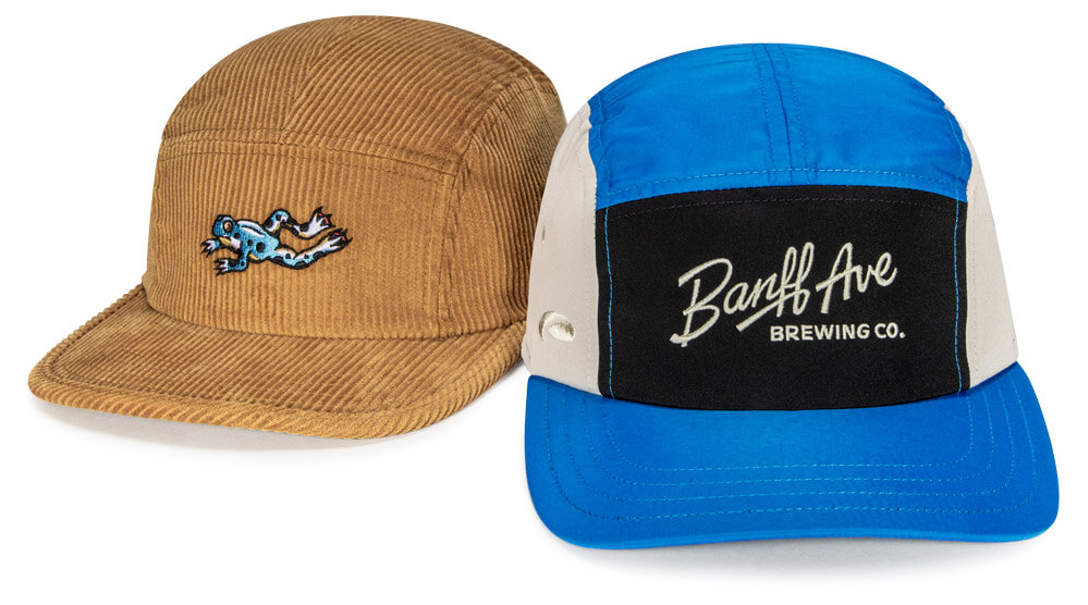 Slight Curve Visor Now Available on Runner Hats
Our sleek and stylish Runner Hat is suitable for any activity at the beach, the mountains, and everywhere in between. This popular sporty silhouette is now available with our trendy Slight Curve Visor option. The unique modest curvature of its square brim gives the Slight Curve Visor the perfect amount of protection from the sun on any Runner.
Learn More
New Product
Mid Crown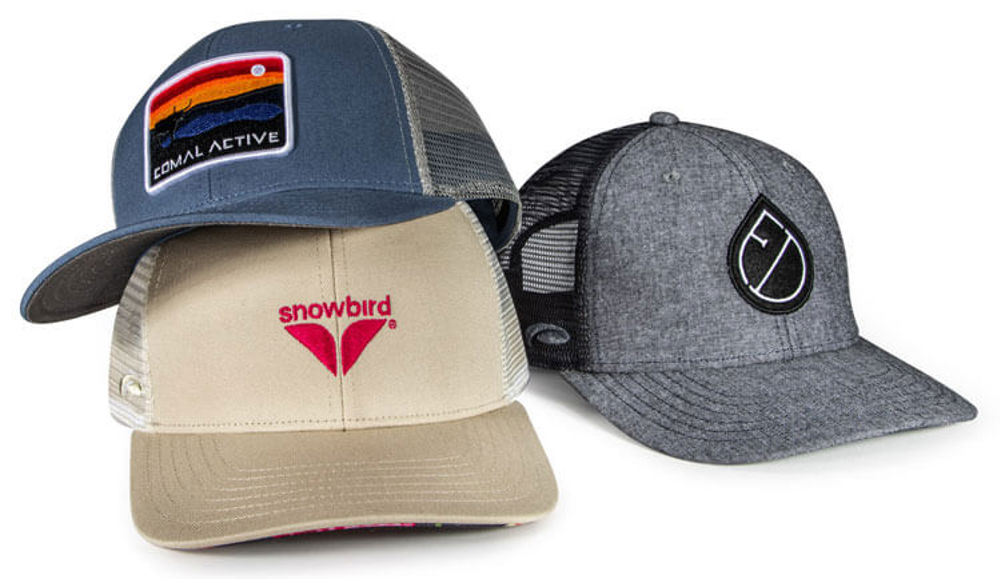 Say hello to your new favorite hat. The Mid Crown is a modern classic featuring a Mid Profile Crown Shape and an ergonomically shaped Mid Curve Visor. The Mid Crown is engineered to look and feel great, all day, every day.
VIEW PRODUCT DETAILS
Mid Crown Adjustable Hat
New Options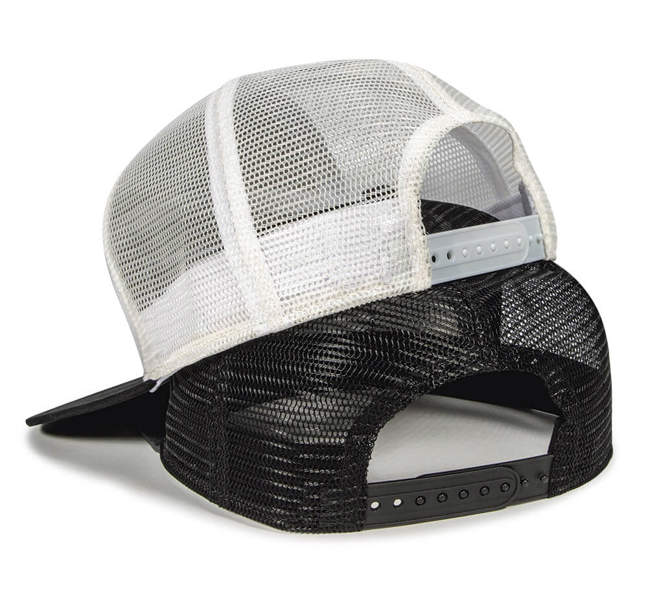 Recycled Plastic Snap
Our mission of offering more options in the Eco-Friendly product category continues with the addition of a Recycled Plastic Snap. A small detail such as a closure can add up and have an impact on reducing post-consumer plastics such as bottles and textile waste in landfills just like our fabrics. Recycled Plastic Snaps are available in Black, Charcoal, White and Navy and can be interchanged by the dozen on your next low minimum order.
New Visor Option
Flexible Visor
Our Flexible Visor paired with an Unstructured Adjustable Hat or Runner gives you a lightweight and comfortable fitting hat. Constructed with a malleable EVA foam material that allows you to bend the visor into nearly any shape to fit your style and keep the sun out of your eyes. Collapse the visor to stash it in your pocket or bag when unwanted and unfold it when needed again. The addition of a Flexible Visor to your next design makes sure you are equipped with a sleek practical hat whether being active or lounging in the sun.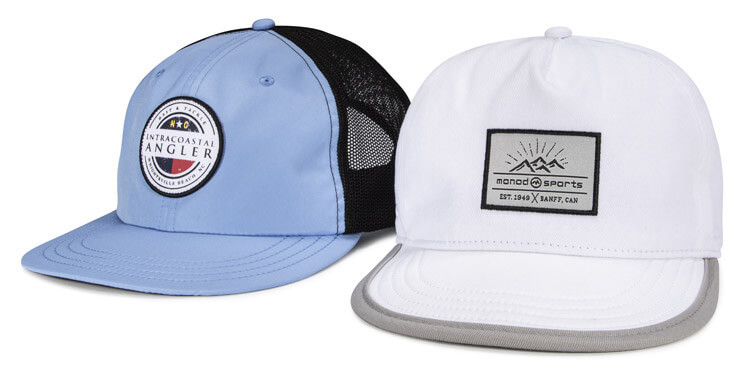 New Jacquard Patterns
Wren & Gunnel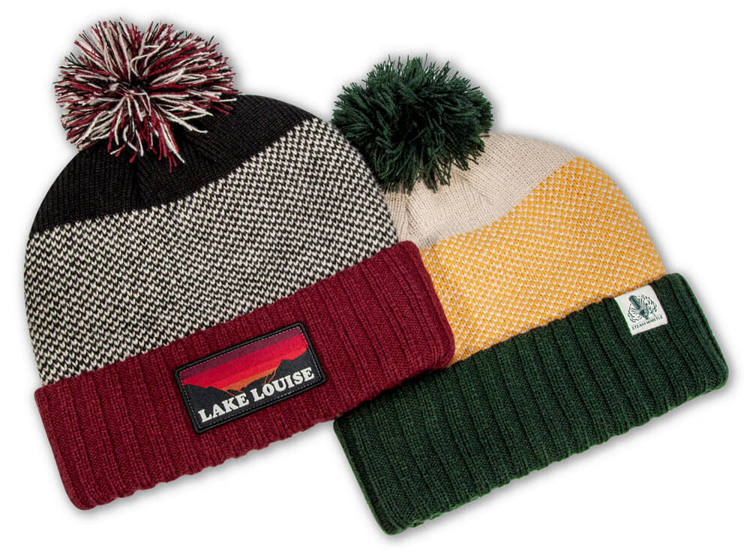 Wren Jacquard Pattern
With its birdseye jacquard stitch, solid area on the crown and ribbed cuff, the Wren jacquard pattern, available on our popular Vitnage Cuffed Knit, has a vintage feel and the perfect amount of cozy with style.
VIEW VINTAGE PRODUCT DETAILS
---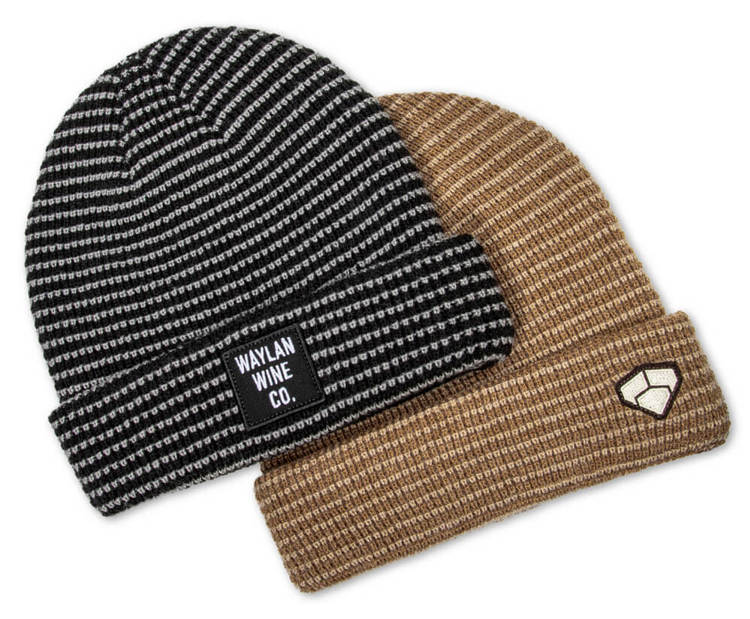 Gunnel Jacquard Pattern
Enhance the waffle weave texture of our Waffle Knit with the woven repetitive stripe design of our all-new Gunnel jacquard pattern. Stand out with this 2-color pattern by utilizing any Acrylic or Heather Yarn colors of your choice.
VIEW WAFFLE PRODUCT DETAILS
Browse Our New Releases
Categories