Customization Options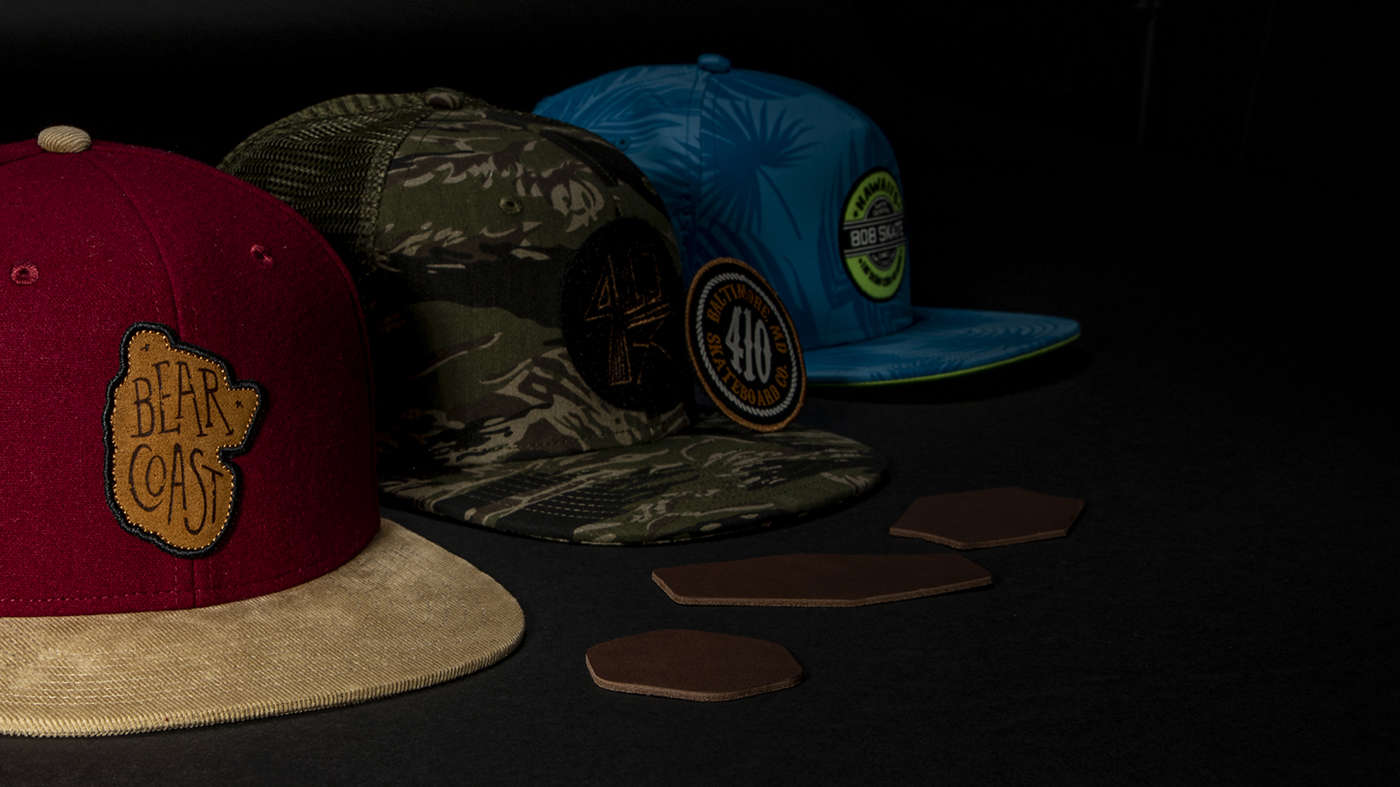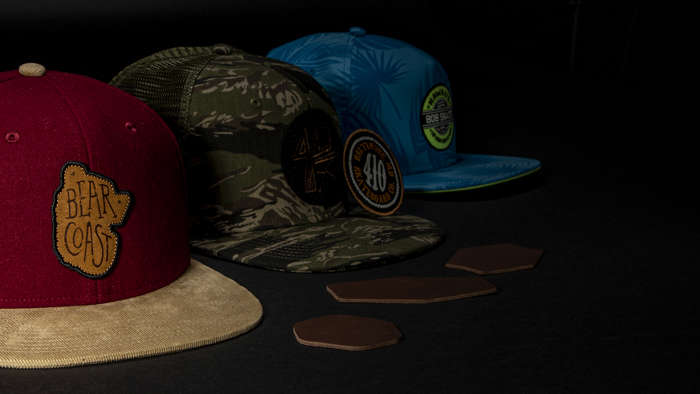 New Custom Applique
BondGo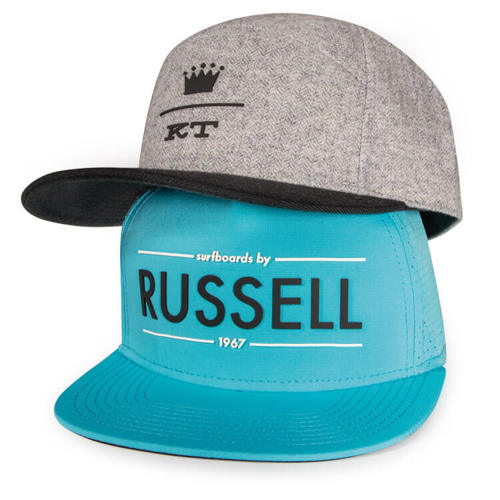 Pukka's modernized logo application is made from 1mm thick, durable, soft-touch silicone with a matte finish. BondGo will give your logo stunning dimension and an ultra-crisp, clean look that is perfect for any style of headwear.
BondGo can be applied as a 1 or 2-color applique in Black, Steel or White and the color can be interchanged by the dozen within any low minimum headwear order.
ADDITIONAL BONDGO APPLIQUE OPTIONS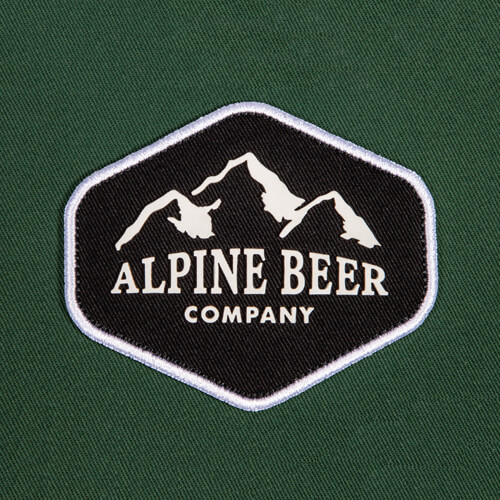 1-COLOR BONDGO ON FABRIC PATCH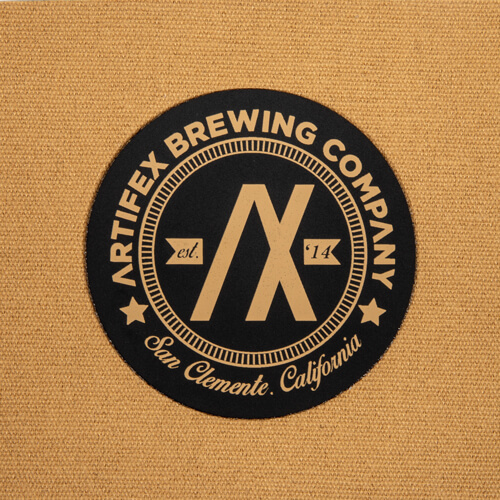 SCREEN PRINT ON 1-COLOR BONDGO PATCH
Custom Add-On
Specialty Rope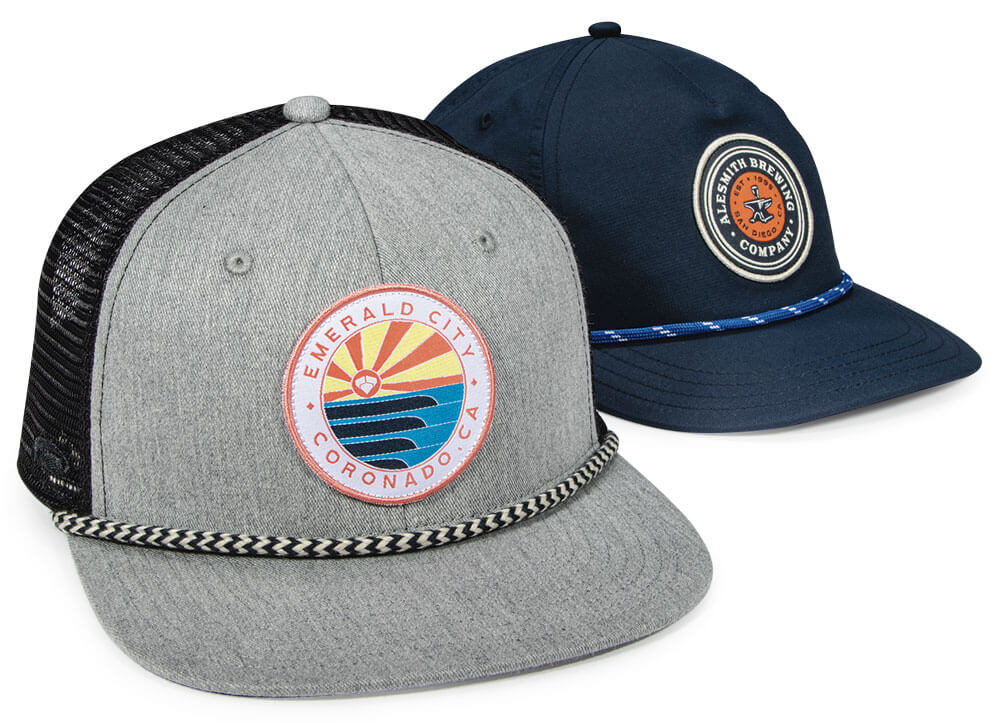 Enhance any snapback or trucker look with the addition of a Specialty Rope along the contour of the visor. Choose from five Specialty Rope options that feature repetitive stripes or zig-zags woven right into the rope in a variety of contrasting colors. Interchange these options, along with our Trucker Rope & Premium Visor Cord, by the dozen on any minimum order.
COLOR OPTIONS

BLACK / WHITE STRIPE

WHITE / BLACK STRIPE

ROYAL / WHITE STRIPE

SCARLET / WHITE ZIG-ZAG

NAVY / WHITE ZIG-ZAG
Custom Applique Option
Embroidery on Woven Labels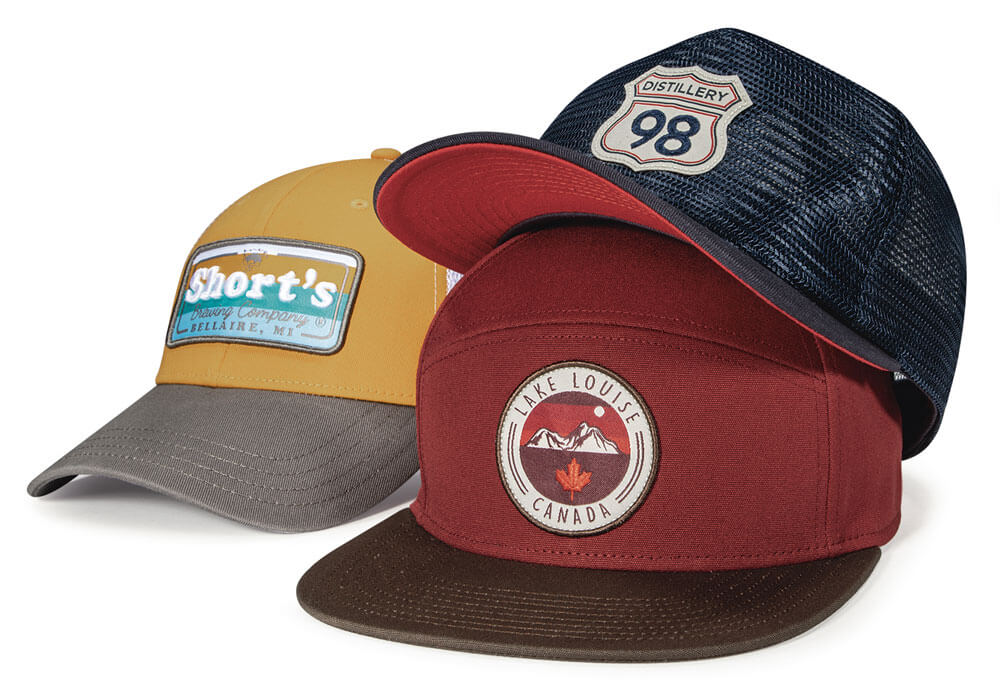 Stand out on the shelves by adding the finishing touch of Flat or Raised Embroidery on any of our high quality Woven Labels. The texture and depth from Embroidery on the smooth, fine details of a Woven Label will help create a new signature look for your brand! Woven Labels can be secured onto any headwear design in a variety of different securing stitch options.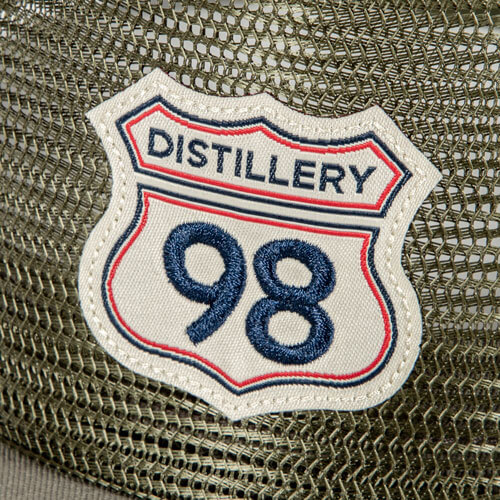 FLAT EMBROIDERY
ON WOVEN LABEL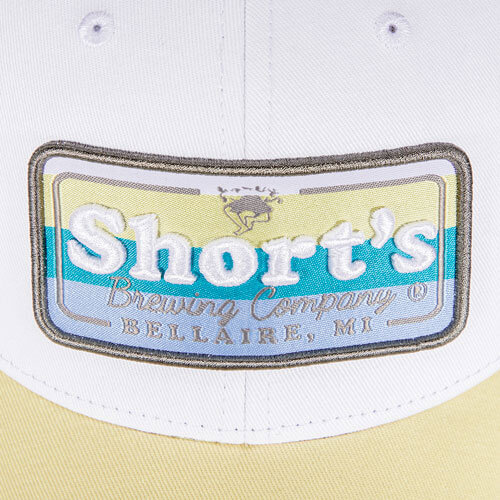 RAISED EMBROIDERY
ON WOVEN LABEL

Embroidery Option
Embroidery with Diagonal Stitch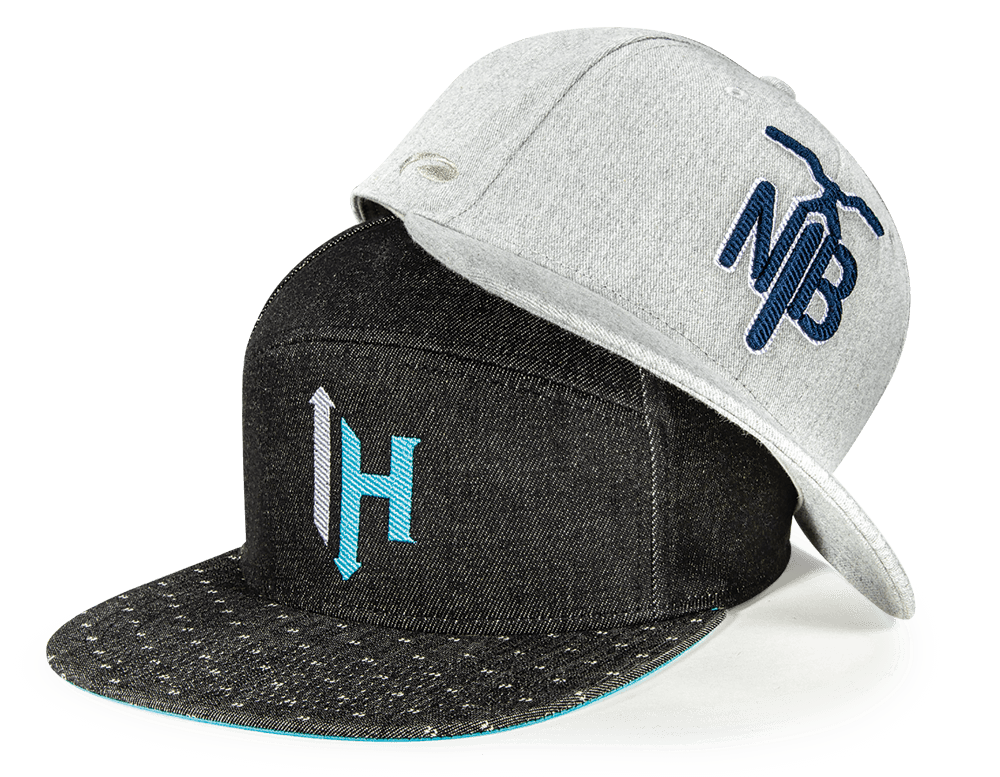 Embroider your logo on a hat, visor, bucket or knit using our new Diagonal Stitch technique. This repetitive diagonal stitch pattern adds a unique weave appearance and innovates our traditional embellishment. Diagonal Stitch can be added to any Flat, Raised or Raised & Flat Embroidery location.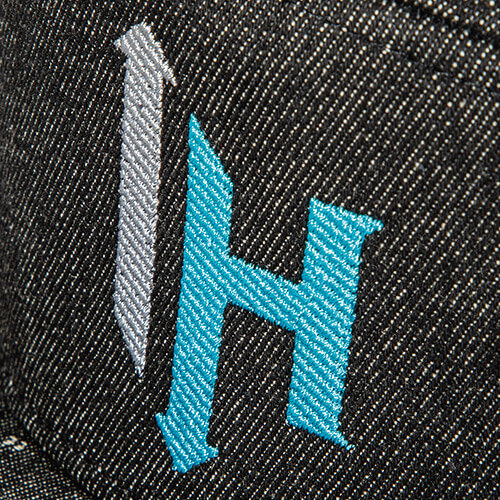 FLAT EMBROIDERY
WITH DIAGONAL STITCH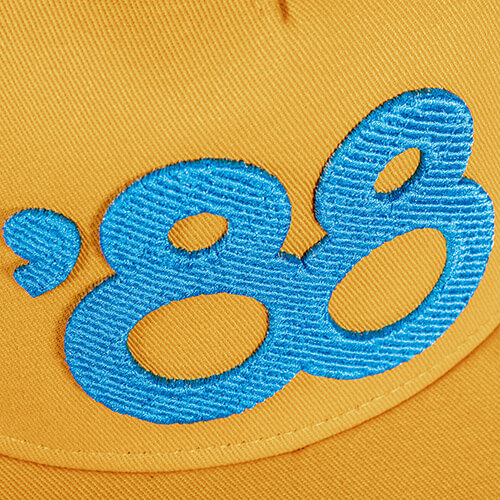 RAISED EMBROIDERY
WITH DIAGONAL STITCH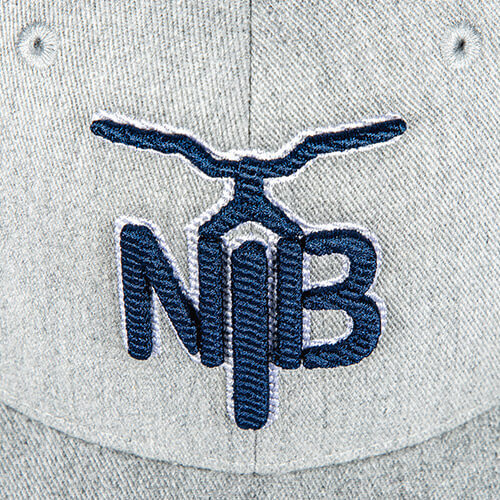 RAISED & FLAT EMBROIDERY
WITH DIAGONAL STITCH
Custom Applique
Laser Etched & Reverse Laser Etched Patches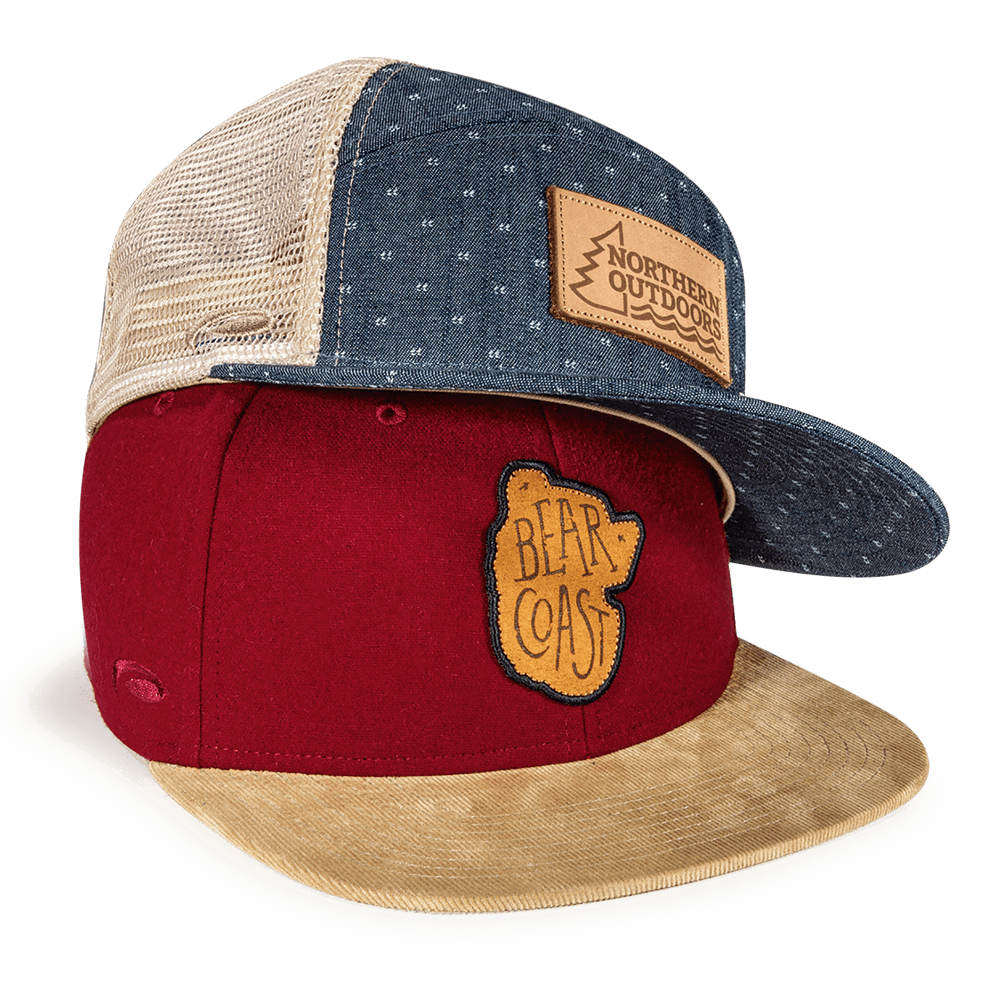 Our Laser Etched Patches offer detail and durability that can not be matched by a heat pressed applique. Brand your logo on a high quality Custom Applique that will grab attention. Your patch can be laser etched with any logo and cut into several different geometric shapes using Tobacco Suede or Tan Leather.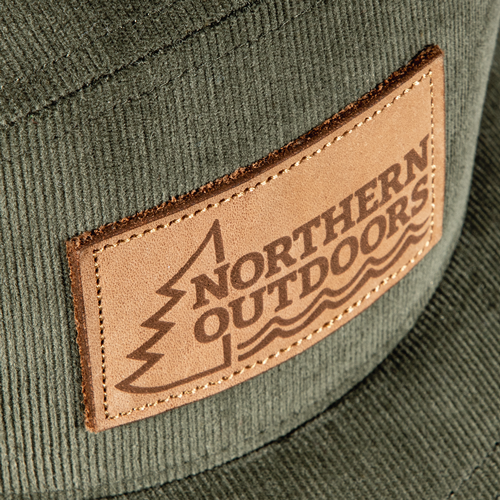 LASER ETCHED
LEATHER PATCH

Available on Tan Leather Only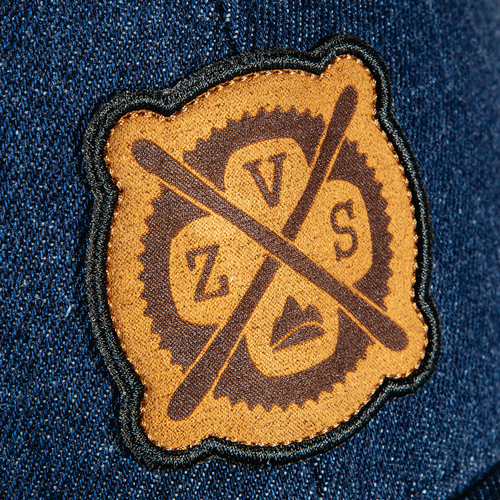 LASER ETCHED
SUEDE PATCH

Available on Tobacco Suede Only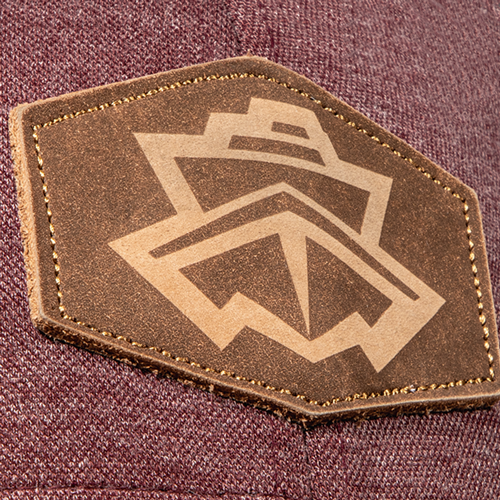 REVERSE LASER ETCHED
LEATHER PATCH

Available on Tan Leather Only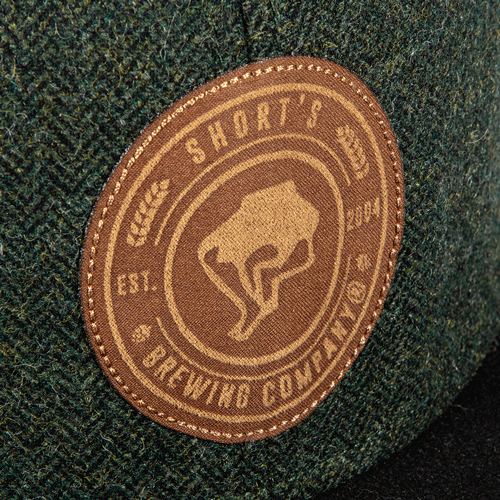 REVERSE LASER ETCHED
SUEDE PATCH

Available on Tobacco Suede Only
We've added eight new Leather Patch Shapes for a total of 20 options. Show off your unique style with a Screen Print on Black, Brown or Tan Leather or Laser Etch on Tan Leather.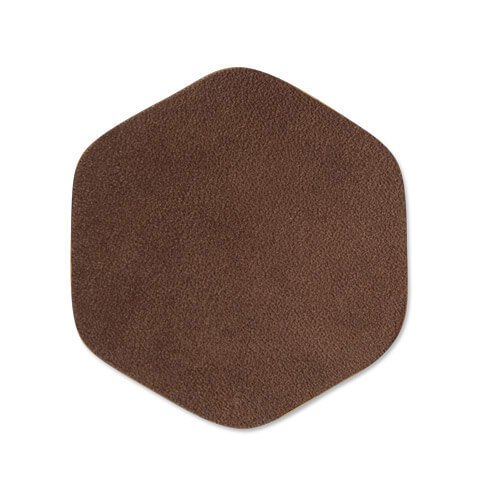 LP13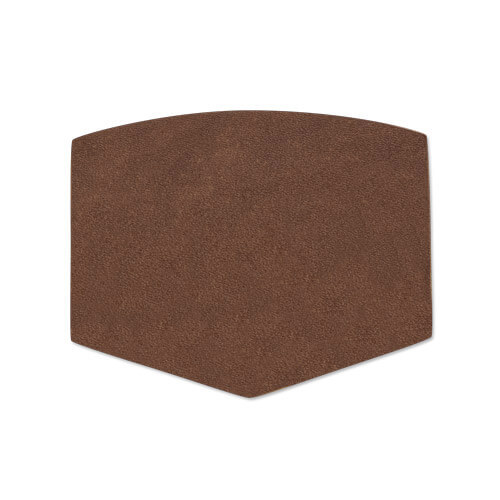 LP14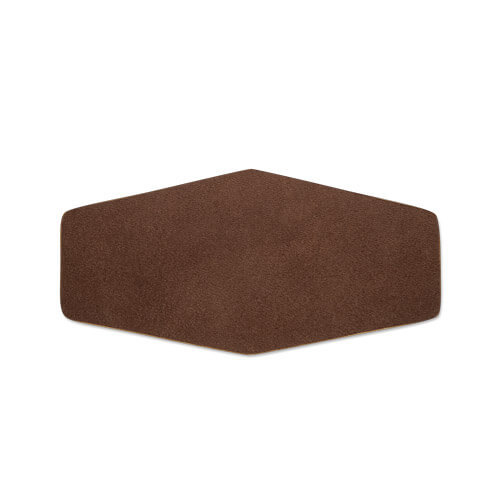 LP15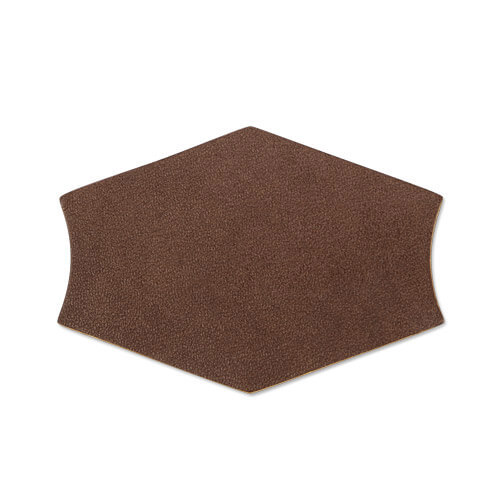 LP16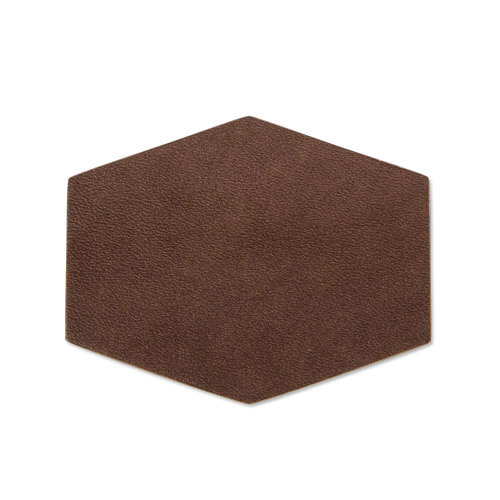 LP17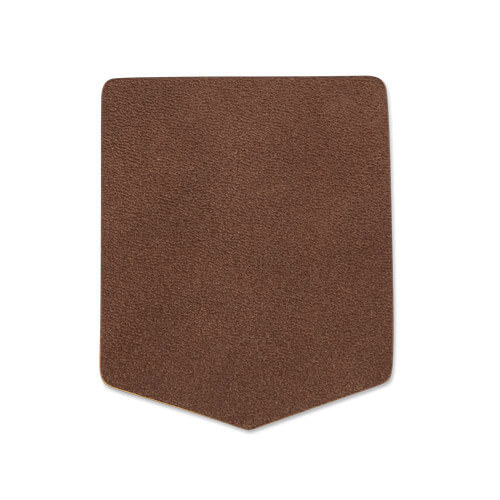 LP18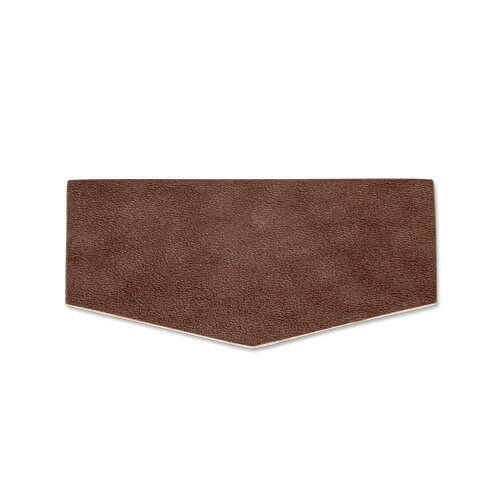 LP19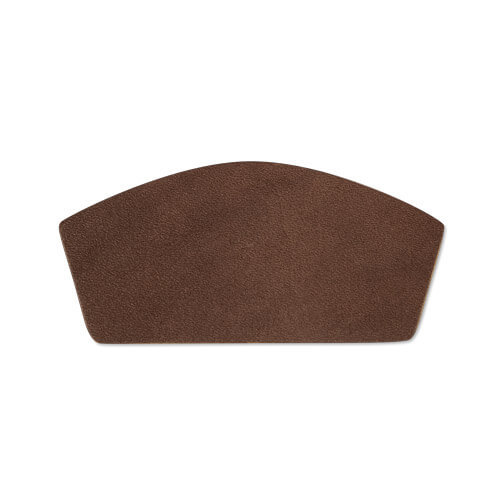 LP20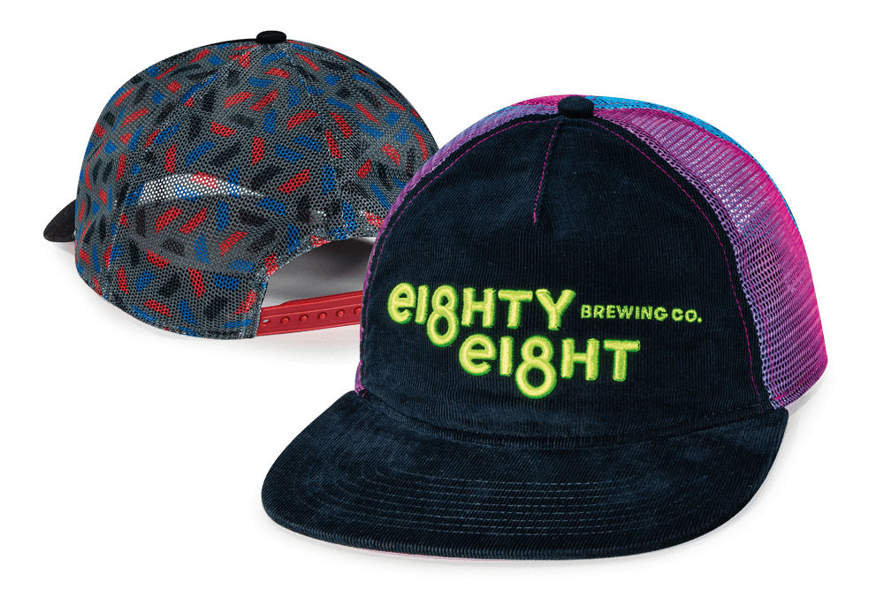 Custom Sublimation on Trucker Mesh & Tech Mesh
Our dye sublimation process produces vibrant, high-quality, long lasting imagery that will be sure to stand out on your store shelves. Give the traditional trucker hat a new look by using Sublimation Print on Trucker Mesh and Tech Mesh.
LEARN MORE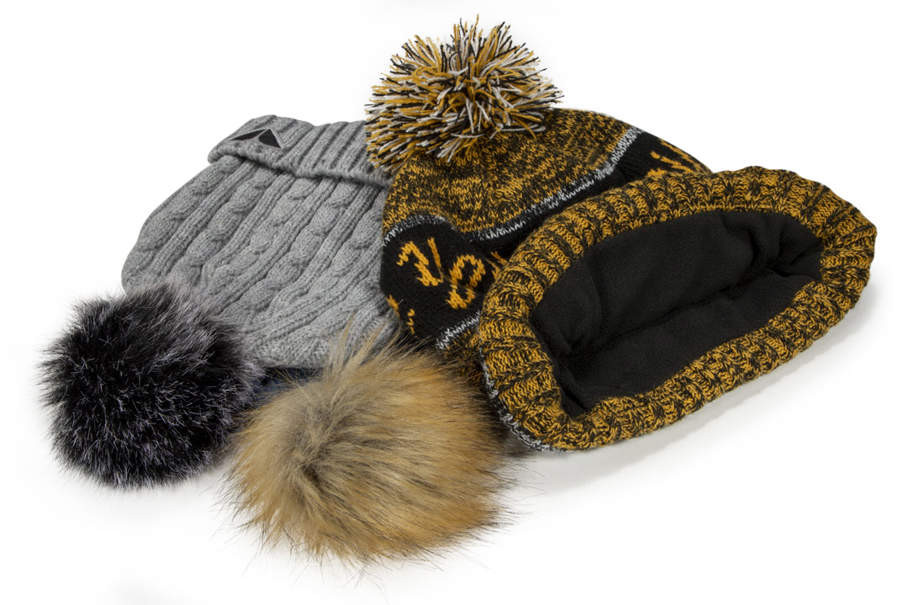 New Cold Weather Additions
Conquer the elements while staying stylish thanks to our newest Cold Weather Custom Add-Ons.


FAUX FUR POM
These stylish 4-inch wide, poly-blended fluffy Faux Fur Poms are one of the most unique ways to top any of our Cold Weather Knits. Interchange them by the dozen in either Black or Tan.


INTERIOR FLEECE LINING
Gain an extra layer of warmth by adding an Interior Fleece Lining to a Toboggan, Cable, Cuffed Cable, Cuffed or Skully Knit. This 100% Polyester inner surface is available in Black or Steel.
BROWSE OUR NEW RELEASES
CATEGORIES